Patio Doors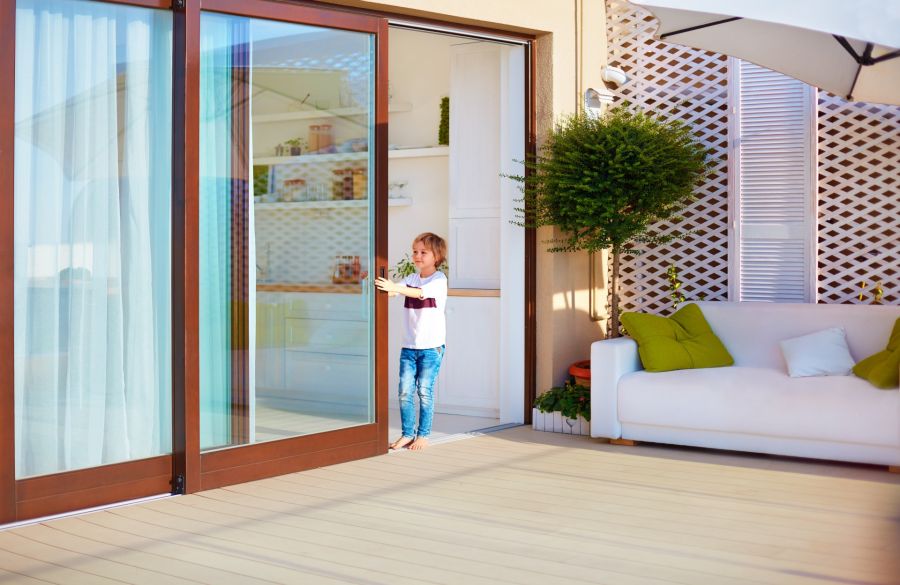 Do you want to extend the living space of your home through the use of your patio with style, functionality, and affordability? Installing a sliding glass patio door will increase the enjoyment value of your home, allowing a versatile, seamless transition between your interior and exterior spaces.
---
Call for a FREE Quote
---
Why Install or Replace Your Patio Doors?
Energy Efficiency - State-of-the-art thermal efficiency ensures tight weather seals and decreased home energy costs.
Low Maintenance - Vinyl & Fiberglass cladding means no painting and minimal maintenance costs. Simple cleaning only!
Increased Quality of Home Life - Enjoy your outdoor and indoor spaces at the same time, as you intended!
Aesthetic Value and Curb Appeal - Beautiful new sliding patio doors mean you will be the envy of your neighbors.
Increased Property Value - Decreased energy costs and increased curb appeal!
We Offer Custom-Made Material Options
When it comes to your own individual preferences for your new sliding patio doors, Allure Home Improvement & Remodeling, LLC has many options and suggestions to choose from, and has been assisting homeowners in making their patio spaces stand out since 2007. Choose from vinyl, wood, aluminum, steel, or fiberglass sliding doors, with further options to incorporate low energy glass, decorative glass, built-in blinds and grids, and many other options! All of our sliding glass patio doors are custom manufactured and installed by Allure Home Improvement & Remodeling, LLC. Call (203) 902-0618 to speak with the sliding patio door experts at Allure Home Improvement & Remodeling, LLC today!
Benefits of Patio Doors by Allure Home Improvement & Remodeling, LLC
Whether you're looking to brighten up your home's interior natural lighting by installing new sliding patio doors, or you need to replace old, weathered or cracked sliding doors, Allure Home Improvement & Remodeling, LLC offers a wide range of beautiful patio doors to choose from. Our glass door experts have over 16 years of experience working with homeowners to create the best space suited to each homeowner's unique needs and style. As sliding patio doors are typically installed on the ground level of a home, security is a major factor. Allure Home Improvement & Remodeling, LLC offers both dual point and four-point locking systems for your new sliding glass doors, ensuring your home is safe and protected from unauthorized entry. Our trusted installers have been recommending and installing the proper security features for homeowners' new sliding patio doors for over 16 years.
---
Call for Fast FREE Quote
---