Basement Finishing in Redding, Connecticut
Choosing a trustworthy Redding basement finishing contractor just got easier! Allure Home Improvement & Remodeling, LLC has spent years finishing basements and building a solid reputation as a trusted Redding basement finishing contractor. Since 2007, Allure Home Improvement & Remodeling, LLC has been finishing basements in Redding homes. Our construction crews are well-versed in the local building codes and are up to date in the latest building methods and materials.
---
Call for a FREE Quote
---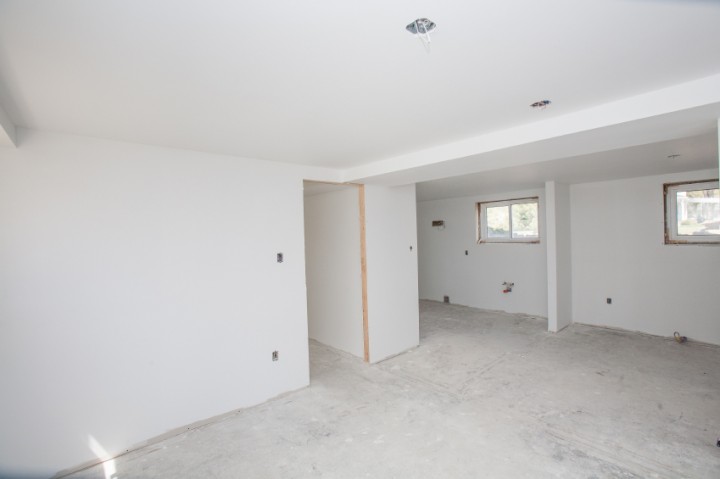 Your One-Stop Redding Basement Finishing Company
Call Allure Home Improvement & Remodeling, LLC to remodel or finish your basement in Redding and you'll not have to look anywhere else. We will take care of all necessary framing, plumbing, and electrical work necessary to complete the job. We'll install ceiling tiles, floor tiles, and sheetrock to create a Redding finished basement to suit your needs.
Common Uses for Finished Basements in Redding, Connecticut
Home Office
Guest Bedroom
Bathroom
Game Room
Home Theater
Kids' Playroom
Man Cave
and more! Tell us about the vision you have for your basement!
Top Quality Redding Basement Finishing
Finishing a Redding basement does not have to break the bank. Let us know your vision and we'll devise a plan to finish your basement economically. Allure Home Improvement & Remodeling, LLC will provide samples of the ceiling and flooring tiles, carpeting, and more to satisfy your vision and keep within your budget. There are many fine quality remodeling products that can be used to finish basements in Redding that don't cost a fortune.
---
Call for FREE Basement Finishing Quote
---
WHAT CUSTOMERS ARE SAYING:
5★★★★★ - "Jon is the best! We wanted to finish the basement in the home we'd just bought, and brought in several contractors to discuss the potential work. Jon was the only one who presented us with a plan that was specific to our wants and concerns. He listens. His proposal was very detailed and transparent. And his pricing was competitive. It was an easy decision to choose him to do the project. As the work progressed, the communication was terrific. We always knew exactly where things stood. And Jon's commitment to doing things in the absolute best way possible, borders on obsessive. There were many points during the project where I know most contractors would have taken shortcuts, or gone with a quick and lazy solution, so we feel very fortunate that Jon was in charge of the project, and not anyone else. He made sure that the end result turned out amazing! We would absolutely want Jon to handle any projects we have in the future."

Steve and Annie in Newtown, CT

2018-06-13

5★★★★★ - "We hired Jonathan Pimentel, the owner of Allure Home Improvement to build a shed for us. His workmanship is excellent. He's meticulous and thorough and doesn't waste materials. He was punctual and showed up every day until he finished the job. He supervised his subcontractors and arranged for all the inspections during the build. His price was fair. We're very happy with the shed."

Aurora Marin in Brookfield Center, CT

2022-12-11

5★★★★★ - "If it were possible to give more than 5 stars, I would! Jon just completed building our new elevated deck and it is perfect. Jon's impeccable attention to detail resulted in a beautiful deck that has exceeded our expectations. Have confidence that if you choose Jon for your project, he will be attentive and invested as if it were his own home."

Clair & Michael in Bethel, CT

2022-05-24

5★★★★★ - "We hired Allure to redo our kitchen. Jon designed a kitchen that is not only beautiful, but it is also functional too! He has great attention to detail and amazing carpentry skills! Not sure which design to commit to, he knows how to listen and bridge the idea to the possible. I can't wait to come up with our next remodel. Definitely keeping Jon's contact info handy!"

Brenda O in New Milford, CT

2020-03-16

5★★★★★ - "Jon just completed a total deck rebuild for us which included an area for our new hot tub that he had to specially designed to accommodate the added weight. Jon's attention to detail is amazing, his craftsmanship is precise and his eye for detail is spot on. A perfect example of this was when Jon noticed that the color of the Trex decking was not uniform. He went back to the supplier several times to get new decking and made sure that the color and shade were identical.
From the very beginning, when we were discussing plans to designing the deck and arranging for all the permits Jon was wonderful. He took care of all those details, made changes that we requested, gave us new updates on prices and best of all communicated with us every step of the way. Jon always answered phone calls and texts and made us feel very confident that we could rely on him to do the job. We absolutely love our beautiful new deck and we would recommend Jon without hesitation!!"

Brenda Orr in Danbury, CT

2019-09-30

5★★★★★ - "Working with Jon from Allure Home Improvement was a very positive experience. Right from the beginning, everything was explained clearly and in detail. The workmanship was excellent and all the work was done in a timely matter as promised. Jon kept us well informed throughout the whole process. We were very pleased with the way all parts of the project turned out. We would not hesitate to refer Jon to anyone who might be thinking about an in home project or a remodel."

Patrick Lifrieri Danbury, Connecticut

2019-01-07

5★★★★★ - "It has been an absolute pleasure doing business with Jon Pimentel, owner of Allure Home Improvements and Remodeling. Right from the start the line of communication was excellent which is a primary reason that I hired Jon to do this project. He was neither the highest or lowest bidder for this project. Right from the beginning, he kept us advised of every step of the project. All of the work done in the house met and exceeded our expectations. Everything was done meticulously and in a very timely manner. I would not hesitate for a minute to use Jon for any other project I might want to do in the future. I would highly recommend Jon to anyone who might be looking to remodel or upgrade their home. You will not be disappointed but you may be amazed by the quality workmanship. I certainly was."

Pat Lifrieri Danbury, Connecticut

2019-01-04

5★★★★★ - "When picking a contractor, you can tell when someone is serious about doing a job correctly from the start and who is just giving you a quote to give you a quote. Jon from the beginning explained all costs for my deck project and the quote he gave included the breakdown of all of the work including parts and permits and was honest about everything from the get-go. Fast forward to the workmanship, all of it is great and exceeded my expectations. I'll have people over and they'll compliment even the little things like how well things are cut to fit together. Coming from a family of contractors, I appreciate being able to hire someone who cares about the way his work looks even years after he finishes. I'll be hiring Jon for any other projects I do in the future."

Steve K. in Danbury, CT

2018-08-20

5★★★★★ - "Jon has done 3 different projects for us that were amazing. He did a trex deck to perfection. He took care of all the permits and drawings which made it very easy for us. He made sure that the CO was obtained. Everyone that sees our deck comments on the perfection.
Jon has also done tile work and crown molding which came out to perfection. We would highly recommend his work. He takes pride in what he does."

Pat V. in Danbury, CT

2018-01-16

5★★★★★ - "We've been working with Johnathan from Allure Home Improvement for many years. He's honest and trustworthy and one of those rare guys who does what he says he will do."

Diane

"WOW!! Our house is BEAUTIFULL! Allure Home Improvement & Remodeling, LLC enclosed and converted our outdoor porch into a new master bedroom closet and additional family room space. Allure also installed new Certainteed vinyl siding on our ranch style house, new gutters and re-tipped the chimney. Jon and the various tradesmen working on our property did an outstanding job! We passed every inspection throughout the remodeling with no problems. Jon is professional, trustworthy, reliable and a joy to work with!"

Sunny H., Home Addition in Brookfield, CT

5★★★★★ - "Jon did a great job, despite a few setbacks with permits. He worked very hard to get my project going, and once we finally started he worked quickly to finish the job ahead of schedule. I am very happy with the results! He added a composite deck, framed it with contrasting color and rails -- beautiful work. I hope to hire him again."

Julianne O., Built a TREX composite deck in New Milford, CT

2014-06-02

5★★★★★ - "We are very happy with Jon, his work, the people he used & his supervision of the project. Very engaged, honest and personable, Jon stayed on top of the project from start to finish always communicating status and plans for the next day or phase. You will not regret having Jon manage your project...he is clearly in charge & has good contacts for every phase of work. Highly recommended!"

Robert N., Room Addition in Bethel, CT

2014-06-02

5★★★★★ - "Our basement recently flooded and we hired Jon for the repairs, which were to include putting new sheetrock in water damaged areas as well as a complete re-sheetrocking of our laundry room, along with the installation of a tile floor in the whole basement. Jon and his crew were very professional in every aspect and did a terrific job overall. He was always on time and was very respectful to us. The tile floor that Jon installed showed his craftsmanship skills and great attention to detail. Now, after all work is complete, we are VERY pleased with the final outcome and would highly recommend Jon to anyone in need of home repairs/remodeling."

Lubozar T., Home Repairs / Renovation in New Milford, CT

2013-06-24

5★★★★★ - "Allure wanted the project to be perfect and Allure made sure all phases of the project was perfect. We, the homeowners, were very satisfied with our perfect deck."

Deck Building in Danbury, CT

2013-06-24

5★★★★★ - "Jon did a great job in converting our office into a bedroom. He installed a wall and closet, with built in shelving, and exhibited professionalism and skill at every turn. I intend to hire Jon again for our next project."

Stefan D., Remodeling in Danbury, CT

2013-06-24

5★★★★★ - "Jon was very helpful in the design of our deck and porch. His workmanship and attention to detail was excellent."

Lou M., Deck Building in New Milford, CT

2013-06-24

5★★★★★ - "John was very professional. Did a good job, even though it was an older home and was a little more difficult. Always arrived on time, would recommend."

Alex K., Interior Door Replacement in Bethel, CT

2013-06-24

5★★★★★ - "Jon was very professional. Completed all jobs with high quality and in great time. He was also very helpful in catering to our needs as they developed during our basement remodeling project. Very highly recommended!"

Brian G., Home Improvement in Milford, CT

2013-06-24

5★★★★★ - "John was very professional and all work was done in a timely manner. John, the owner the company, was on the job promptly every day. He answered all of my questions in a courteous manner and listened to any suggestions that I had. The job was finished on time, within budget. We we happy with the job that he did, therefore we are having him do more projects around the house."

Deck Replacement in Bethel, CT

2013-06-24
---
Call for FREE Basement Finishing Quote
---