Testimonials
Rated

5

out of

5

... based on

11

reviews
5★★★★★ - "Jon has done 3 different projects for us that were amazing. He did a trex deck to perfection. He took care of all the permits and drawings which made it very easy for us. He made sure that the CO was obtained. Everyone that sees our deck comments on the perfection.
Jon has also done tile work and crown molding which came out to perfection. We would highly recommend his work. He takes pride in what he does."
Pat V. in Danbury, CT
2018-01-16
---
5★★★★★ - "We've been working with Johnathan from Allure Home Improvement for many years. He's honest and trustworthy and one of those rare guys who does what he says he will do."
Diane
---
"WOW!! Our house is BEAUTIFULL! Allure Home Improvement & Remodeling, LLC enclosed and converted our outdoor porch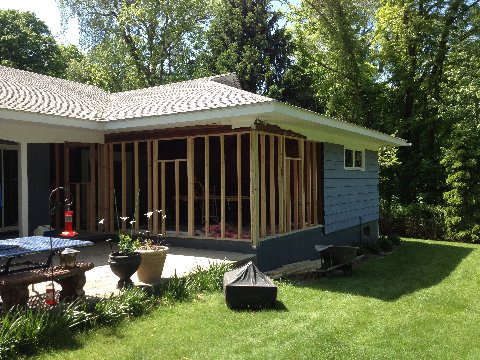 into a new master bedroom closet and additional family room space. Allure also installed new Certainteed vinyl siding on our ranch style house, new gutters and re-tipped the chimney. Jon and the various tradesmen working on our property did an outstanding job! We passed every inspection throughout the remodeling with no problems. Jon is professional, trustworthy, reliable and a joy to work with!"
Sunny H., Home Addition in Brookfield, CT
---
5★★★★★ - "Jon did a great job, despite a few setbacks with permits. He worked very hard to get my project going, and once we finally started he worked quickly to finish the job ahead of schedule. I am very happy with the results! He added a composite deck, framed it with contrasting color and rails -- beautiful work. I hope to hire him again."
Julianne O., Built a TREX composite deck in New Milford, CT
2014-06-02
---
5★★★★★ - "We are very happy with Jon, his work, the people he used & his supervision of the project. Very engaged, honest and personable, Jon stayed on top of the project from start to finish always communicating status and plans for the next day or phase. You will not regret having Jon manage your project...he is clearly in charge & has good contacts for every phase of work. Highly recommended!"
Robert N., Room Addition in Bethel, CT
2014-06-02
---
5★★★★★ - "Our basement recently flooded and we hired Jon for the repairs, which were to include putting new sheetrock in water damaged areas as well as a complete re-sheetrocking of our laundry room, along with the installation of a tile floor in the whole basement. Jon and his crew were very professional in every aspect and did a terrific job overall. He was always on time and was very respectful to us. The tile floor that Jon installed showed his craftsmanship skills and great attention to detail. Now, after all work is complete, we are VERY pleased with the final outcome and would highly recommend Jon to anyone in need of home repairs/remodeling."
Lubozar T., Home Repairs / Renovation in New Milford, CT
2013-06-24
---
5★★★★★ - "Allure wanted the project to be perfect and Allure made sure all phases of the project was perfect. We, the homeowners, were very satisfied with our perfect deck."
Deck Building in Danbury, CT
2013-06-24
---
5★★★★★ - "Jon did a great job in converting our office into a bedroom. He installed a wall and closet, with built in shelving, and exhibited professionalism and skill at every turn. I intend to hire Jon again for our next project."
Stefan D., Remodeling in Danbury, CT
2013-06-24
---
5★★★★★ - "Jon was very helpful in the design of our deck and porch. His workmanship and attention to detail was excellent."
Lou M., Deck Building in New Milford, CT
2013-06-24
---
5★★★★★ - "John was very professional. Did a good job, even though it was an older home and was a little more difficult. Always arrived on time, would recommend."
Alex K., Interior Door Replacement in Bethel, CT
2013-06-24
---
5★★★★★ - "Jon was very professional. Completed all jobs with high quality and in great time. He was also very helpful in catering to our needs as they developed during our basement remodeling project. Very highly recommended!"
Brian G., Home Improvement in Milford, CT
2013-06-24
---
5★★★★★ - "John was very professional and all work was done in a timely manner. John, the owner the company, was on the job promptly every day. He answered all of my questions in a courteous manner and listened to any suggestions that I had. The job was finished on time, within budget. We we happy with the job that he did, therefore we are having him do more projects around the house."
Deck Replacement in Bethel, CT
2013-06-24
---